Sixth Form Learning Mentor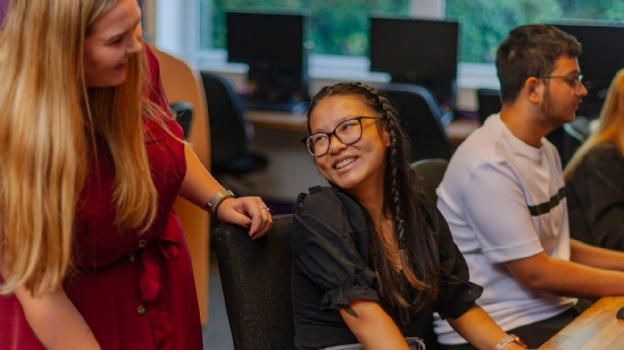 We have an exciting position that affords the successful candidate the opportunity to make a hugely positive impact on the lives, aspirations and futures of our young people. We are looking to appoint a Learning Mentor to work with our Sixth Form students as part of our commitment to supporting our students in reaching their incredible potential.
The successful candidate will share and play a key role in realising the vision for our Sixth Form:
That our students have a love of learning.
They share a passion for their chosen subjects and that this is reflected both in and out of lessons.
Our Sixth Form students act as ambassadors and role models to younger students and the wider community.
The position will involve working with individual students and small groups of students to support them in their learning, organisation and the development of their study skills. The position will also involve being proactive in supporting the development of the wider academic reading and cultural capital of our students, allowing them to go beyond the exam specifications and enhance the quality and depth of their learning.
This is a hugely exciting and important role in facilitating our students to reach their undoubted potential. We are, therefore, looking for someone who is passionate about working with young people and has an unshakeable belief in the power of education to transform lives. The position is an ideal stepping stone into other areas of work with young people, including teaching.
The College is a close community, with a shared desire to be the best we can be. We are committed to staff's professional development and invest heavily in ensuring our staff grow and flourish as professionals.
If you are looking for a rewarding career with further opportunities for training and development, please read our full job description.
The College is committed to safeguarding all of its students. All staff are required to adhere to our safeguarding policies and procedures and undertake a full enhanced DBS check.
You can find further details, including how to apply, in the attached brochure.
For an informal discussion about this position please contact Rhys Davies, Director of Sixth Form: sixthform@thespirescollege.com