Chocolate Orange Appeal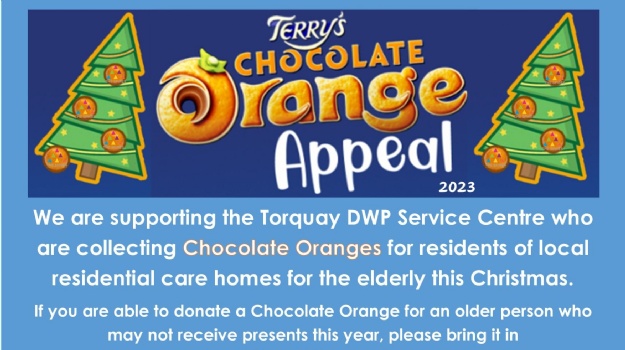 We are supporting the Torquay DWP Service Centre who are collecting Chocolate Oranges for residents of local residential care homes for the elderly this Christmas.
If you are able to donate a Chocolate Orange for an older person who may not receive presents this year, please bring it in by Friday 8 December 2023.
Collection points are in Reception and Student Support.