battle of the chefs - winners!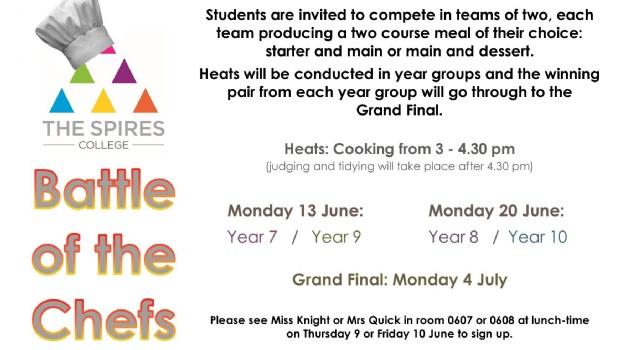 On 4 July, as part of our Summer Festival, the finalists in our Battle of the Chefs competition competed to take home the prize.
Ms Richardson, Mr Sutherland and Miss Madge got to enjoy some delicious meals including paella, stir fry, tiffin, churros, vegetable curry and lemon cheesecake. Our winners were the Year 8 team, Alice and Tayla. Congratulations to them and to all the competitors.
The winning recipes are available below. For photographs of the chefs in action, as well as their presented meals, please visit our Facebook or Instagram pages.