Christmas Card Competition WinnerS!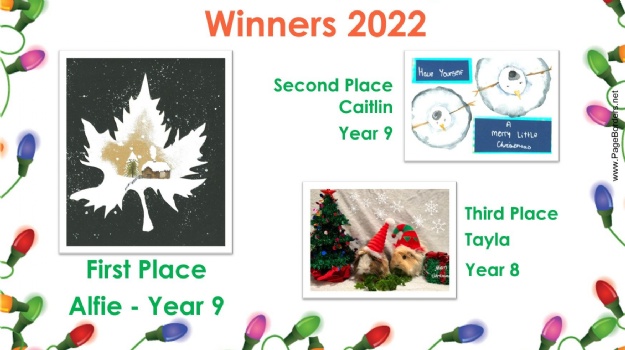 We are excited to share the winning entries of our annual Christmas card competition.
This year we had an incredible field of entries that included drawings, paintings, photographs and collages. The standard was very high and the judging panel had a difficult decision to make.
In third place was Tayla in Year 9 with a fantastically festive photograph of guinea pigs enjoying a Christmas treat.
In second place was Caitlin in Year 8 for her unusual and atmospheric painting of snowmen.
Our winner, from Year 9, is Alfie's fantastic entry. The details in the painting are really impressive and the original had a 3D leaf. We love how understated and festive it is. We can't wait to receive the final printed version ad start sending them out; we know the recipients will love them as much as we do!
Congratulation to our winner and runners-up! A special prize is on its way to you. Well done to all the entrants who will be receiving merits for there creativity.